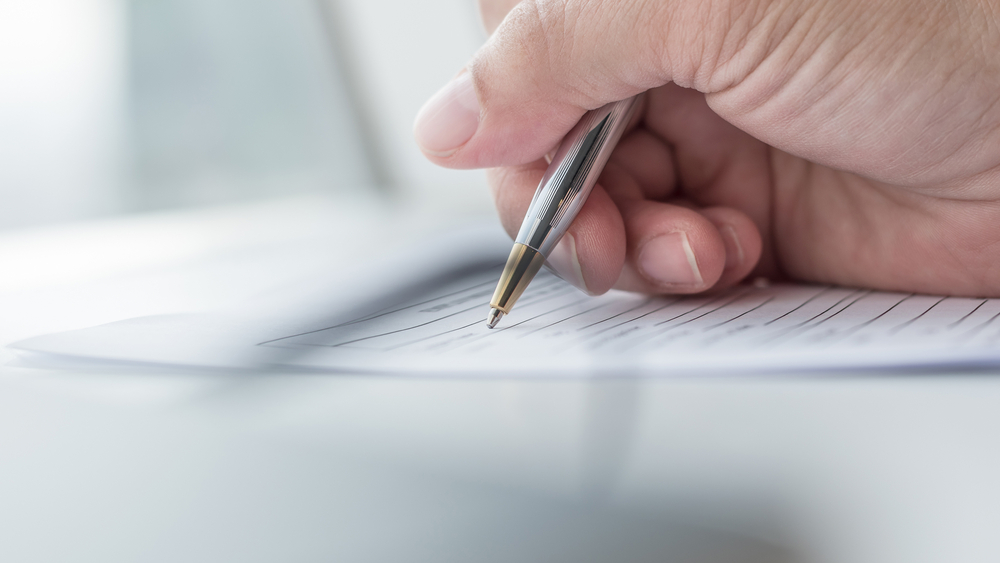 E & O — Sick of hearing about it yet?
by Lisa Triscari – American Advantage – IFS
Protecting ourselves against an E & O claim to save our insurability, pricing, and reputations is important. No one enjoys trying to save face when something's gone wrong and caused turmoil for any of our clients, nor paying a high price for an already expensive insurance product that we have to keep in place. Avoiding these situations as best we can is not only pretty easy, but in a lot of cases, we can even increase our profitability along the way if we do it right!
Let's start by not making our client's decisions for them. We've all done it. Our offices have standards, procedures, even habits that we usually conduct ourselves by. Occasionally, we present a quote to a client and don't include an Umbrella, or we didn't mention water backup because the prospect asked you to 'find something better'. We'll quote a quick BOP and not add even a small amount of Data Breach or Cyber Liability. It's easy to avoid these items and not have a discussion about the options, but we're also passing up revenue when we do this.
Set yourself apart from other agents and have some discussion about what's not on their current policy. It's easy to give them a number that's a bit more than what they're paying now and say 'but this includes a few options that you may think are important'. Watch your commissions creep up a bit when your clients start telling you to include this and that. We think this stuff is boring, we see it every day. The customers have no idea what's out there and what they can insure themselves against and their old agent never asked them about it before.
So on to the E & O part – Be sure to use a checklist or something to include coverage options that should be offered to all customers, personal or commercial. Retain your quotes with coverage recommendations, as well as note options that were rejected in your files. A signed rejection notice is nice, but likely not going to be done regularly. Make notes on your proposal and/or applications that are retained in your system to document that you had a discussion on the subject.
The same goes for renewals. Regularly review renewal policies and contact your clients in some manner to offer a review or talk about a few coverage options that are not on their policy that was written 12 years ago. If you contact your clients at a time other than just prior to their renewal, they'll know you're watching out for their best interests and be less likely to think about shopping around at renewal time. I've started a conversation suggesting they drop Collision on an older car, but offered an Umbrella. Again, it's building up policy retention and profitability too!
We've all been told that documentation is the key to good E & O protection. If your producers didn't get that memo, have them include your account managers in by cc's on their emails to underwriters, clients etc. Your account managers can document your management systems quite easily and they'll know what's going on at all times when your producers aren't around. All they have to do is try to remember to use the 'reply all' button… clients will get the idea after a while.
It's also critical that we collect authorization from clients whenever they want to remove or reduce coverage. Send them an email and ask for a reply confirming that they've asked to remove a car, for example. Furthermore, if you're aware that there's a separation or divorce in the works, make sure you get direction and signatures from both individuals for any changes being made. Your goal is to gain a 2nd client with another set of policies, so keep communication going in all 3 ways.
Have you given any thought to who you're taking direction from to request changes? Don't take calls from Mom calling for her 32-year-old son to change his address. Let Mom know that you must speak with the insured, even if by email. I don't know a 32-year old that's given his Mom his email account and password. Lastly, have your commercial clients give you a list of authorized personnel that can make changes to their policy on their company's behalf and be sure that the list is followed.
I could go on forever with E & O tips. Maybe I have a new position within our agencies! In that case, this is my 2-week notice. The end game is, do what's best for your clients, your agency and it's staff. It'll amount to better protection for your clients, less stress on your staff, and more income for the agency.